Jackson Falls and Hayes Creek
Join us as we cover some miles in the remote and stunning Shawnee National Forest. Using the historic River to River trail as our main avenue we'll bounce from waterfall to bluffs to caves to hidden springs deep within the wilderness. This is a 4 day, 3 night adventure best experienced in the spring when wildflowers are abundant and waterfalls are flowing. The hiking on this trip will be moderate, covering roughly 25 miles.
Day 1
We park the Blue Whale and set out on the sandstone barrens, working our way south to the River to River trail. After a few miles we'll jump back north to find the dramatic Jackson Falls and make camp for the night. Settle in among monstrous boulders and a starlit sky.
Expect a 7 mile hike.
Day 2
We'll work our way back to the River to River trail and head east through large stretches of mixed hardwood forest. We'll take a detour to see the view form atop Crow Knob and explore Sand Cave, the largest Sandstone Cave in North America. Soon after we'll hike up to Hayes Creek and search for Double Branch Falls and crystal streams.
Expect 6 miles.
Day 3
As we depart Hayes Creek we'll search for more waterfalls off the trail before passing by Sand Cave once more. We'll then head west to Millstone Lake to take in the view from the bluffs. We'll camp at a location to our liking. Perhaps we'd like to bushwhack up a tributary to the lake and make our own hidden camp.
Expect 6.5 miles
Day 4
With lifelong memories and tired feet we'll make our way back towards the barrens. Take the time to listen to the forest, breath the clean air and see the vibrancy of all the life we had just immersed ourselves in.
The hike out will be about 4.5 miles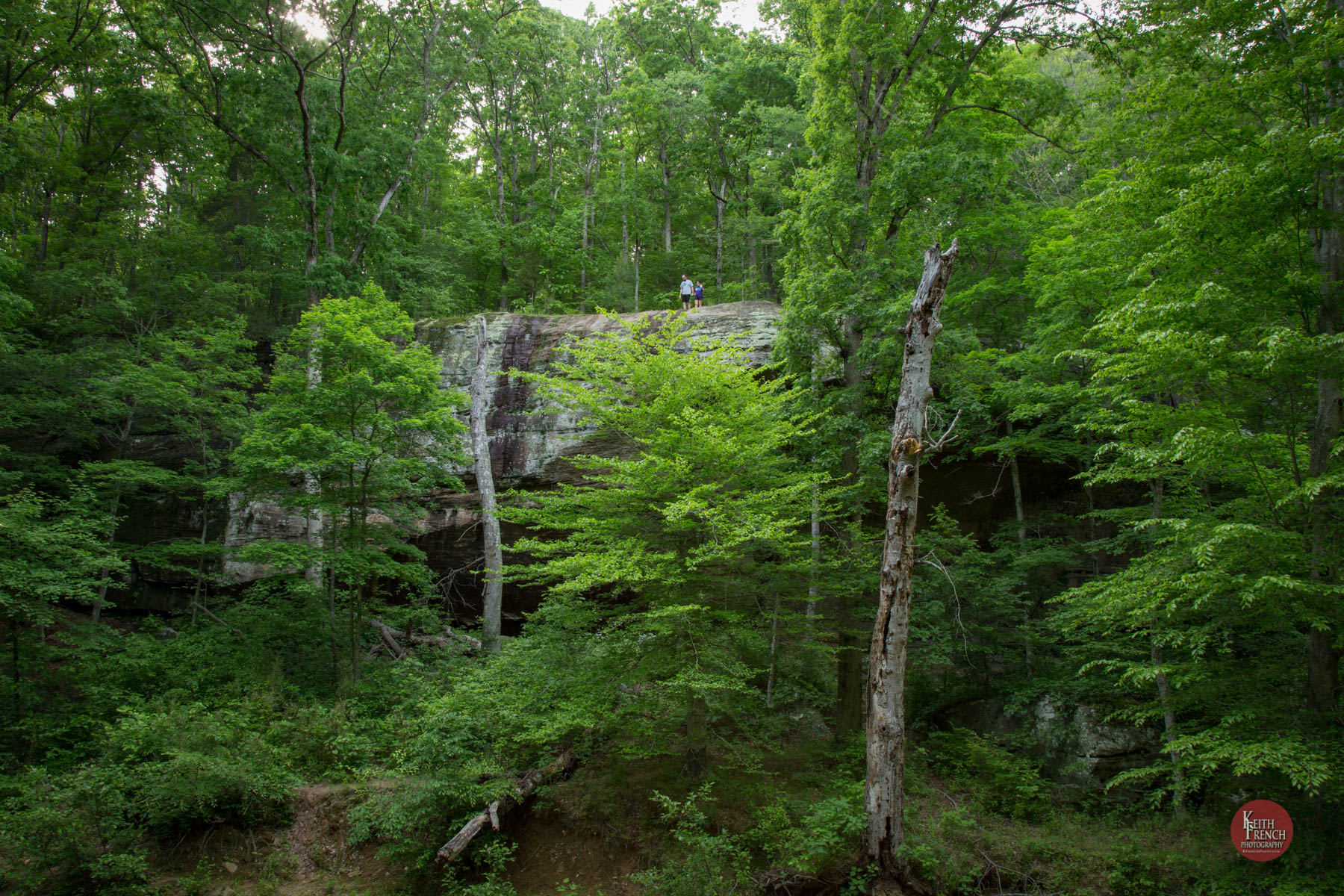 Deploy: Lace 'em up for our 6:15 a.m Friday departure from Osmium Coffee, 1117 W Belmont in Chicago. The van (the Blue Whale) leaves at a prompt 6:30 a.m.
Embark: Hit the trails at 1:30 p.m for waterfalls, wilderness and everything in between.
Return: The Blue Whale awaits to steer us home on Monday, 11:00 a.m.